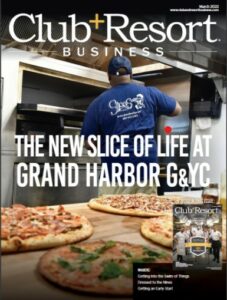 We were featured in this month's Club and Resort Business Magazine. It is an honor to share with the world where the addition of our pizza oven and club renovation during 2020 has taken us. Click the link below to read the article!
New Slice of Life at Grand Harbor
Be sure to keep up with us on Social Media. Follow us @GrandHarborSC on Twitter, Facebook and Instagram for weekly happenings at Grand Harbor!