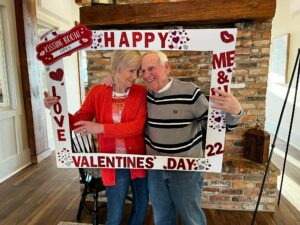 "During good times and difficult times, we are surrounded by people who makes our lives better!"- Mrs. Paulette Krug
The Krug's were one of the first members names I learned within my first few weeks of working at Grand Harbor. Depending if you are an early riser, you may see Col. Sammy walking in the morning or see Mrs. Paulette working out at the gym on site at Grand Harbor. If not, you can catch a glimpse of them some days at the clubhouse doing various things such as Mrs. Paulette playing bridge or Col. Sammy popping by the Taproom after a round of golf. They both always have the most contagious smiles on their faces when I see them. I have had the pleasure of being able to interview both of the Krug's separately because they are an active part of the community and live busy lives, and I am incredibly grateful for the opportunity to hopefully do them both justice by sharing this interview with y'all.
Tell me a little bit about Mrs. Paulette and yourself?
Col. Sammy graduated from Pennsylvania Military College with a degree in economics and from Tulane University with an MBA in Operations Research/Systems Analysis. He served in the United States Army for 28 years attaining the rank of Full Colonel. He also graduated from the U.S Army Ranger school at Fort Benning and Special Warfare school at Fort Bragg. His overseas assignments included Vietnam, Korea (twice), and Kuwait. His most satisfying assignments were his last command that operationally tested the Army's newest surface-to-air missile and command control systems and as a member of the special working group that designed the operational requirements for the THAAD and Patriot (PAC-3) missile systems. They are in the Army inventory today. Mrs. Paulette taught for 25 years, and they both moved to Hilton Head in 1999 and lived there until they moved into their home at Grand Harbor in 2005 and have lived at Grand Harbor for over 17 years. They are definitely living life to the fullest! Col. Sammy describes Mrs. Paulette as the most kind and positive person, who sees the glass as half full and not half empty, he knows, and she is the love of his life!
How long have you lived at Grand Harbor?
The Krug's moved into their house at Grand Harbor in 2005 but what you may not know is that before they fully moved in, they bought a lot in 2002. Mrs. Paulette told me that they would come up and enjoy the atmosphere at the Cabana and met some friendly faces that would eventually become their neighbors.
What brought y'all to Grand Harbor?
They set their hearts on Grand Harbor while they were living in Hilton Head because they wanted a change of pace, and this turned out to be the perfect place mainly because of the golfing community but also being on the lake. They really made a science out of looking and fell in love with Grand Harbor once they saw it. She also expressed how much the golf course has grown since they have been here watching the community grow and the course going from clay hills to the beautiful course it is today.
What do you enjoy most here at Grand Harbor?
When I asked Mrs. Paulette what she enjoys most here her answer was so pure; she said it is the people and how caring they are. A while back Mrs. Paulette was very sick and the love and support, she received from her Grand Harbor family is something she cherishes. Col. Sammy also stated that his favorite thing about Grand Harbor is the people as well.
How would you like to see Grand Harbor grow?
Mrs. Paulette stated that she would like to see the staff grow and hopefully have the Cabana opened up more as well.
Tell me something yourself that not a lot of people know about you?
Mrs. Paulette was a teacher for many years and taught from Pre-K to college but one of her favorites was a ninth grade at risk program where she was able to touch the lives of those students. She also played the Cello.
One of the coolest places Col. Sammy has enjoyed serving was Korea. He also dealt with nukes, but we do not talk about it. He also refuses to carry a cellphone (so good luck catching him).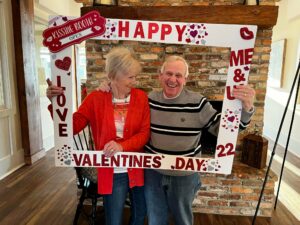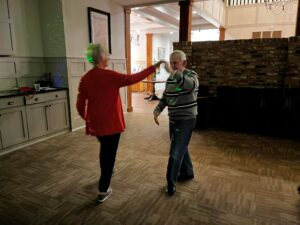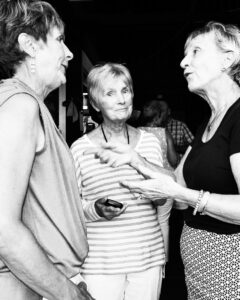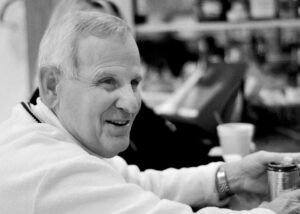 Highlight Story by Ally Knarr.